The International Total Survey Error Workshop (ITSEW) brings together survey researchers, practitioners, and methodologists (especially in national statistics offices) to foster exchange of ideas and preliminary research findings toward a better understanding of total survey error. It has been held annually since 2005 and typically gathers 50-60 attendees.
The goals of the workshop include
Reviewing progress on important TSE problems
Defining current data quality problems in detail, and articulating a research agenda to address them
Forming research collaborations to carry out needed research
Identifying emerging research needs at an early stage
ITSEW 2018 in Durham, North Carolina
The 2018 ITSEW was held June 4-6 in Durham, North Carolina. Hosted by the Duke Initiative on Survey Methodology and The Odum Institute for Research in Social Science at the University of North Carolina, the event was held in vibrant downtown Durham at MDC.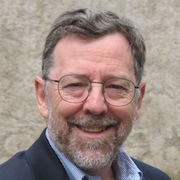 The workshop featured a keynote address by Dr. Roger Tourangeau, Vice President at Westat and past president of the American Association for Public Opinion Research (AAPOR).
 The theme of the workshop was "Approaches for Mitigating Total Survey Error (TSE) and Its Effects."  Consistent with this theme, we are especially interested in topics such as adaptive design and data collection strategies, methods for combining and analyzing data from multiple sources, and minimizing TSE when using non-probability surveys.
D. Sunshine Hillygus, Professor of Political Science and Public Policy, Duke University
Ruben Bach, University of Mannheim
Annamaria Bianchi, Department of Management, Economics, and Quantitative Methods, University of Bergamo, Italy
Paul P. Biemer, RTI International, The Odum Institute for Research in Social Science at the University of North Carolina
Alexandra Cooper, Duke's Social Science Research Institute, Duke Initiative on Survey Methodology
David Dolson, Statistics Canada
Teresa P. Edwards, The Odum Institute for Research in Social Science at the University of North Carolina
Alan Karr, RTI International
Reports and Presentations from ITSEW 2018